The Rock Oasis is housed in a hulking industrial building on the north-east corner of Front and Bathurst, Toronto. The structure is over one hundred years old, and, as we shall see, the site of the building has been associated with some of the most prominent figures and stories of Toronto's industrial past.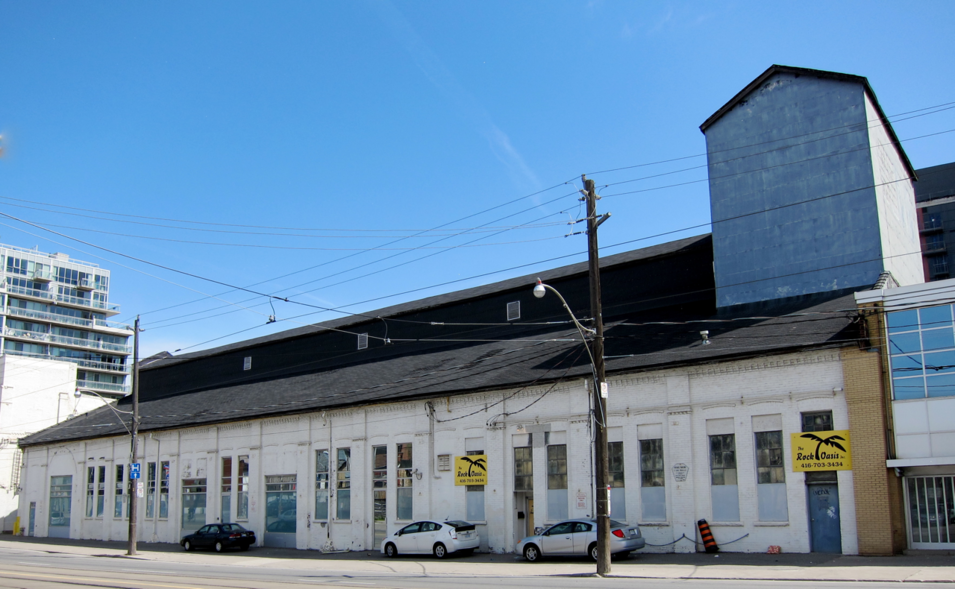 Rock Oasis at Front and Bathurst
The surrounding neighbourhoods, known as the Wellington Place Neighbourhood, and the Niagara Neighbourhood, are vibrant with heritage legacy. Nearby Fort York and Victoria Memorial Park combine to form a National Historic Site that effectively straddles the lot on which the building sits.
1894 Goads Fire Insurance Map
The story of Front and Bathurst is surprisingly convoluted. It is filled with tangential details, intermingled relationships, and 'n degrees of separation' linkages. The site has been a bystander and occasional participant in the very development and evolution of our city.
In the following posts, I examine several notable historical events, characters, and uses that the site and neighbourhood have witnessed. In the process, I hope to provide a certain historical context, to bring these stories to life, and to foster an appreciation for what we're about to destroy.
Aerial view of Front and Bathurst