Here's what
The Globe
instructed its readers to do 100 years ago on the front page of the July 1, 1911 edition:
From The Globe, July 1, 1911
Sounds about right to me...
Other headlines that day:
Lord Strathcona Resigns; Prince of Wales Coming
King George's Message to His Loyal Subjects
Don Rowing Club Destroyed By Fire
Crop Prospects Unusually Bright
Three Men Killed at the Soo
Bomb Outrage at Eucharistic Procession
Steamer Spokane Wrecked off Victoria
Canada's Seal Rights Criticized in Russia
Frank (Alta.) In Danger of Great Landslide
Incidentally this is the Prince of Wales in 1911:
Edward VIII. Though he was only formally invested as Prince of Wales July 11 of that year... Where would
The King's Speech
be without this fellow?
It looks like ideas about political reform haven't changed that much: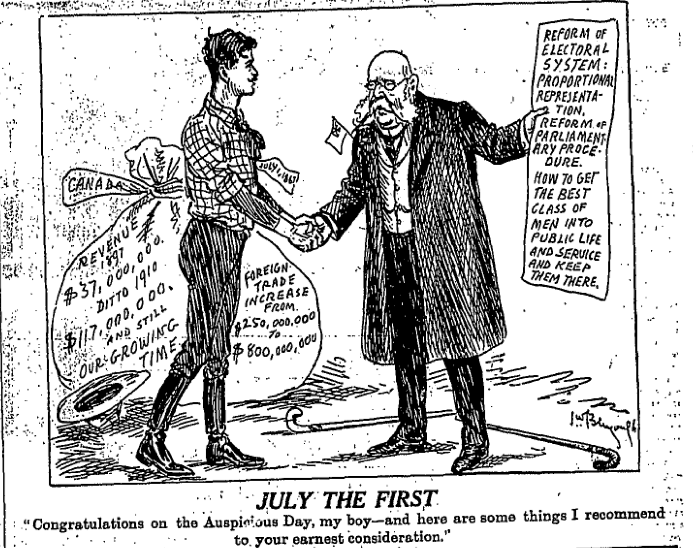 And for those of you thinking of going to the Island today, here's an advertisement for Hanlan's Point, "Canada's Coney Island" from that edition:
Eaton's wished its Canadian customers well:
Wireless technology was being developed:
And it's interesting to know that Kellogg's Corn Flakes have basically been unchanged...